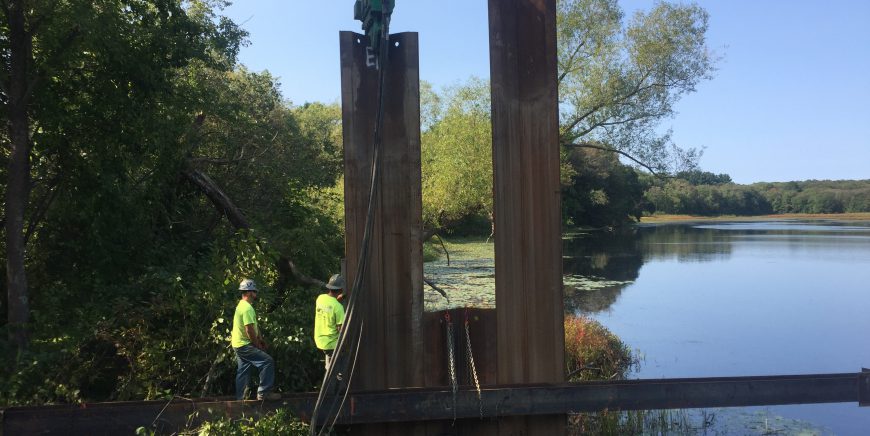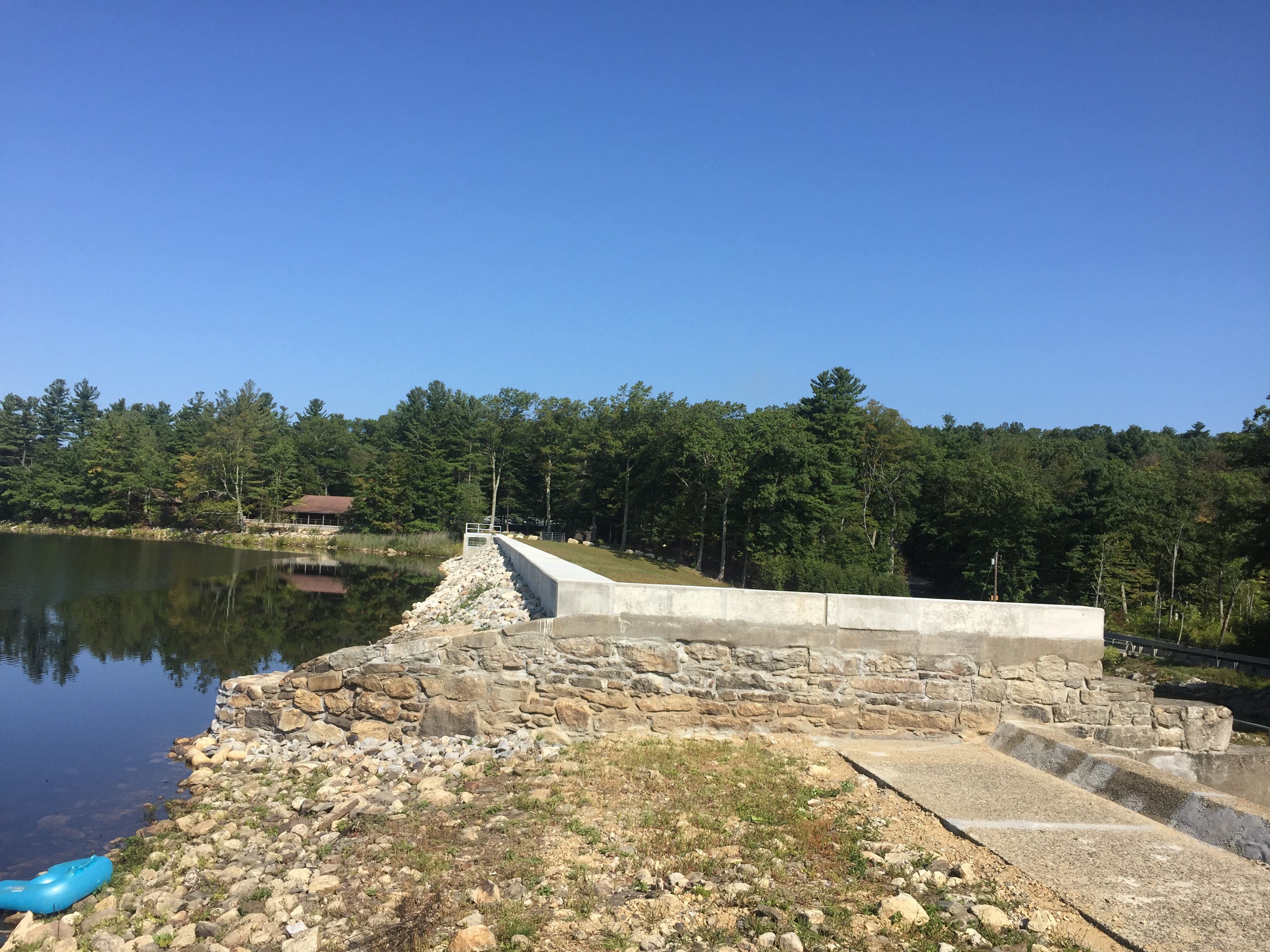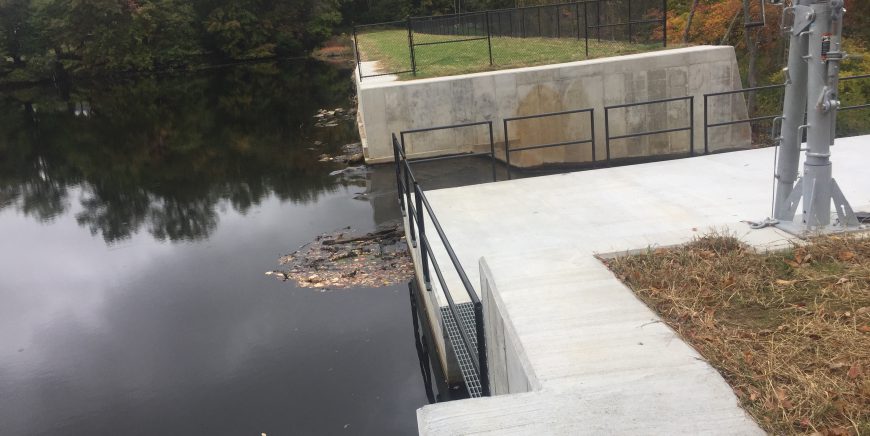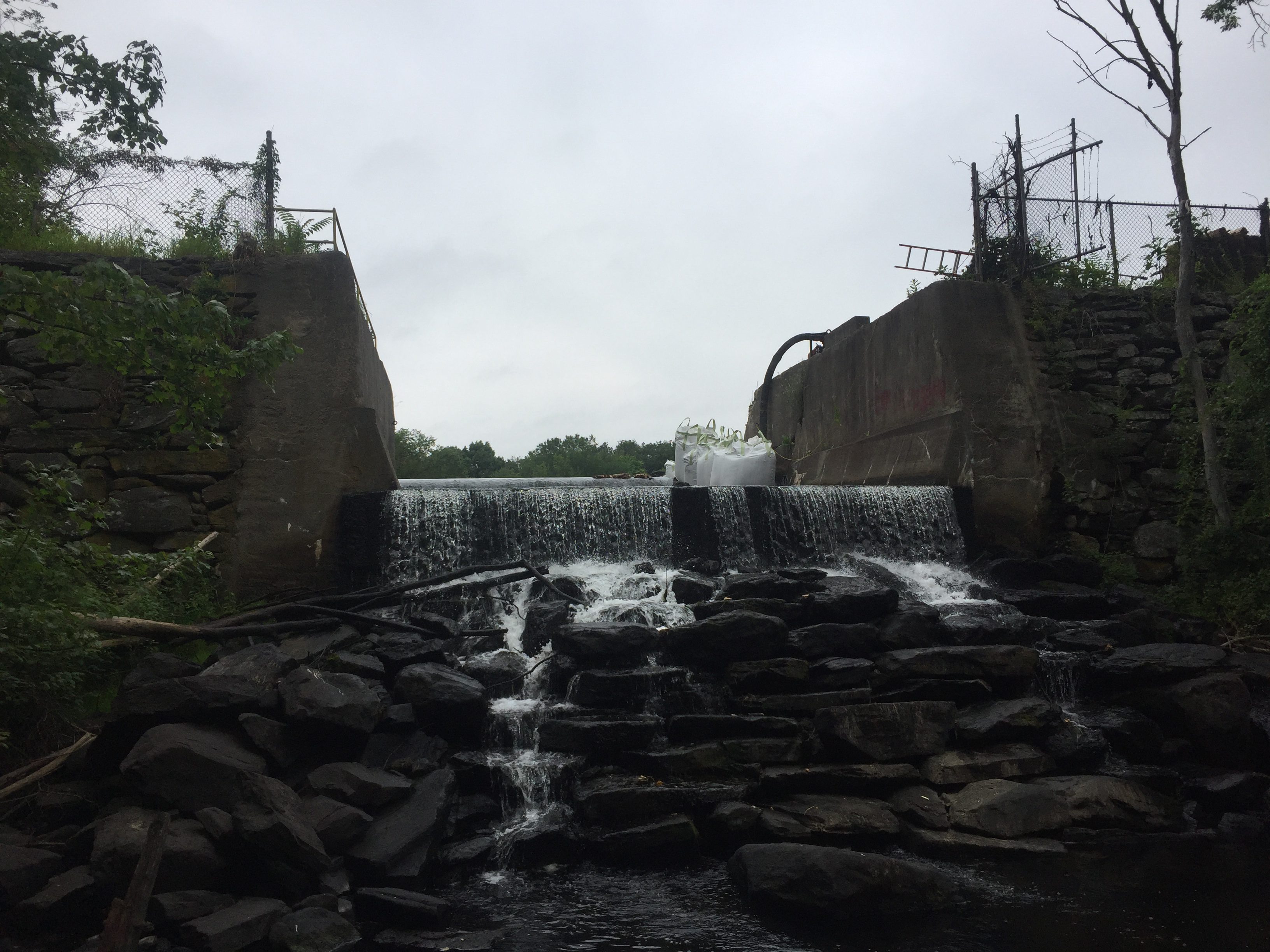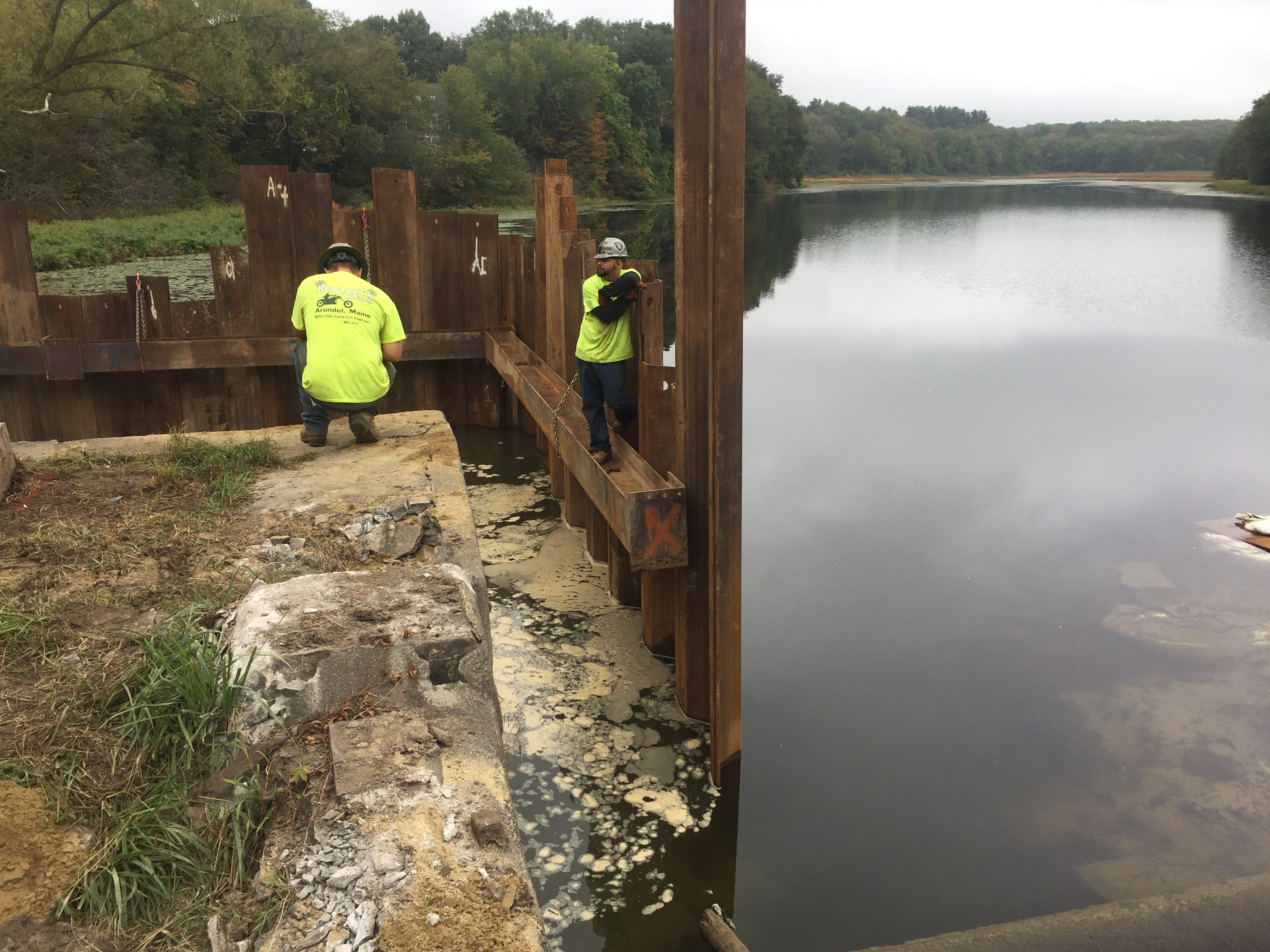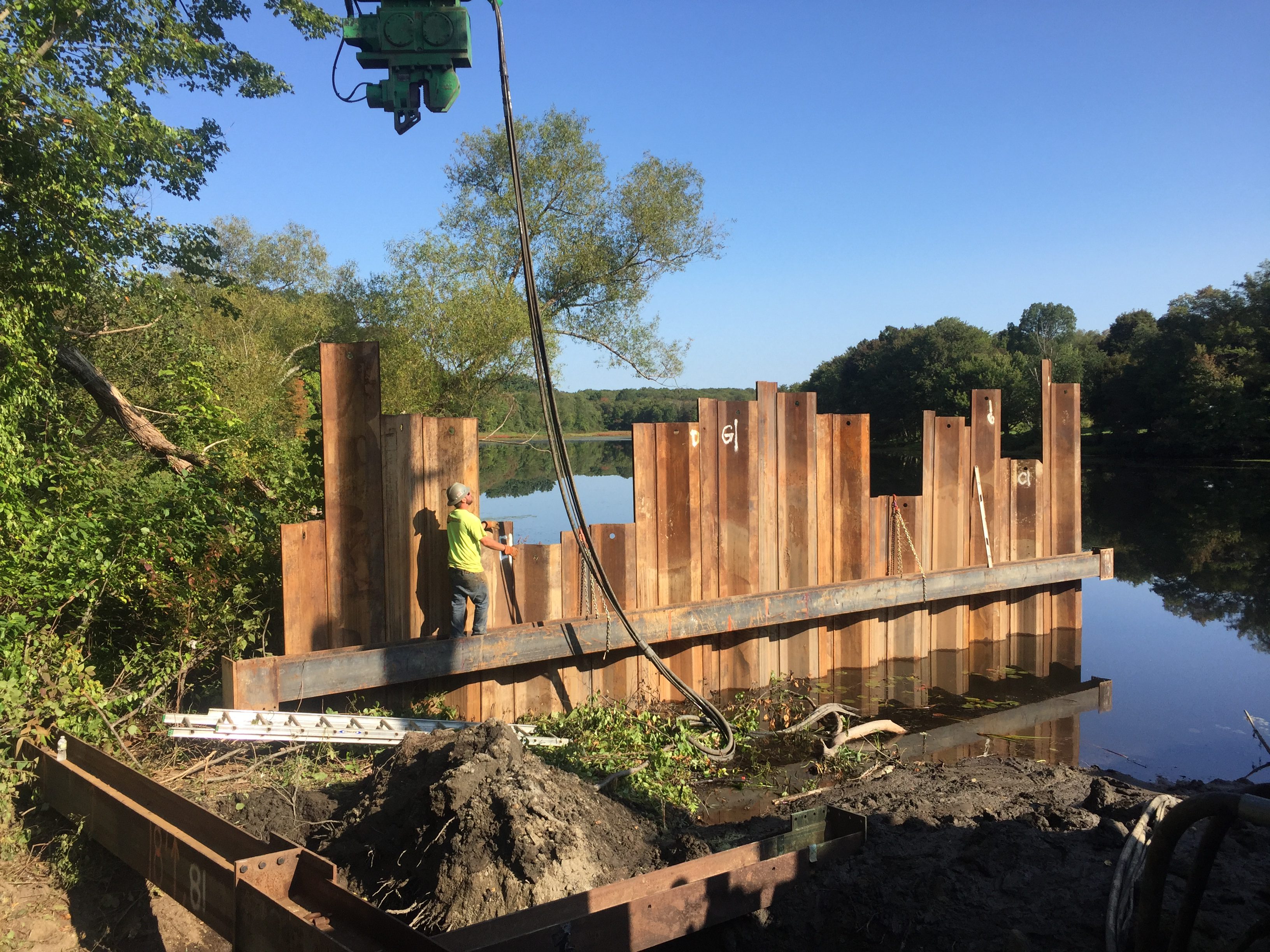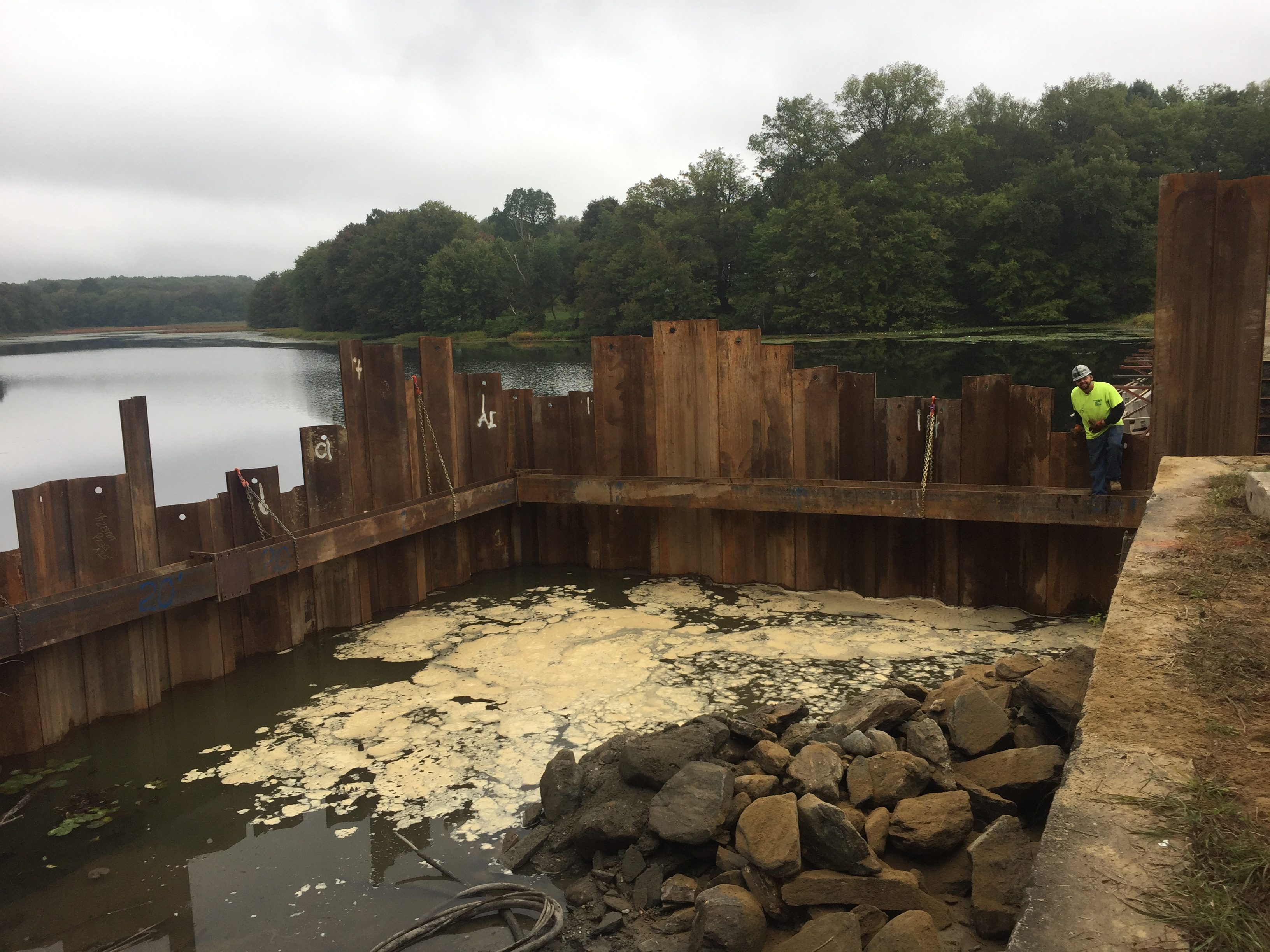 Dam Rehabilitation
New England was the first American region to host the industrial revolution in the young republic using abundant and cheap water power. As a result the NE has an extensive legacy inventory of dams dating from the 18th and 19th centuries that are now old and obsolete. Massachusetts alone hosts over 3000 degraded and obsolete dams. Removing or rebuilding these structures is a high priority on the state's infrastructure punch list.
NSI has worked on a number of aging dams to restore structural integrity and improve safety profile. Each of these projects involved cofferdams for subsurface construction and in one case the installation of over 500 feet of a sheet pile cut off wall to mitigate water infiltration. These efforts were both highly complicated and rigorous engineering efforts dealing with extremely unstable and potentially dangerous structures. In these situations successful completion necessitates experienced personnel and field insight to complete the effort.
View NSI's Dam Rehabilitation Projects.