NSI History
NSI shoring designs are custom for each project. Shoring installation and removal are designed to mesh seamlessly with other site construction activities to minimize schedule and cost impacts.
NSI Contracting originated as an idea in 2014 to create a responsive alternative to traditional shoring options in New England. Headquarters and the maintenance yard were established in Merrimack NH at the geographical center to our clients in New England. A second yard was quickly created in Bloomfield CT. From these service centers NSI can efficiently support sites throughout New England and Eastern NY.
Each excavation challenge must be approached as a puzzle requiring solution. The site assessment includes a review of boring logs and soil types, site conditions and possible obstructions. NSI Contracting engineers apply years of hard won personal experience to develope a shoring and sheeting solution that is both effective and practical for the site. All design drawings are reviewed and stamped by an NSI professional engineer licensed by the state of record. Seasoned NSI field teams are often commended for their ability to install and remove sheeting systems with minimal disruption to the project timetable.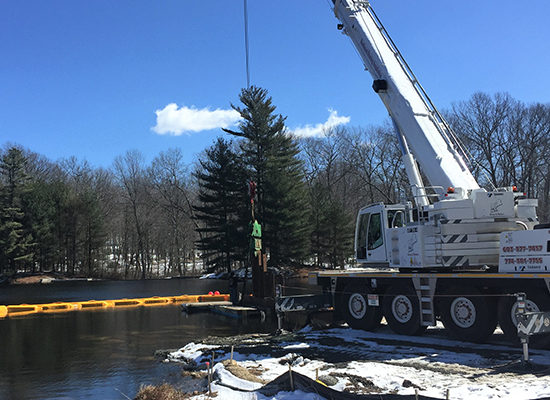 Qualifications
Each of our design and field staff maintain professional licenses for their positions. Our senior project engineer is registered as a PE in all New England states.
All hoisting engineers are licensed under state and federal regulations while drivers and equipment operators personally maintain current CDLs and certificates. All field staff are OSHA qualified under the 40 hour HAZWOPER program including annual 8 hour refresher follow-up and have earned OSHA Site Competent Person and OSHA Safe Excavation certifications. Additionally all site staff are trained by the Red Cross for First Aid and CPR assistance.